I especially like your collection inspired by Amsterdam, 'Home, rain or shine'. Can you tell me a bit more about it?
Thank you!
I worked on the title with a good friend of mine, Jai, who is also a fellow Australian living in Amsterdam.
We were catching up, having coffee, and talking a little bit about the collection and what it means to live in another city. We agreed that feeling like home is wherever you make it – and where you can feel loved and find new friends, and feel comfortable.
I love that Amsterdam is a diverse place where people from all over the world call home.
I wanted to create products and paper goods that could be cherished by locals. But also shared easily and sent through the mail, to loved ones back home, as well.
The collection was created while I was doing a six-month artist in residence program at the Plantage Dokhuis over the Spring & Summer of 2019.
I visited many of my favourite places in Amsterdam (Hortus botanicus, floating flower markets, the doggy park near our residency, the NEMO rooftop, etc.)
I worked on it by using my favourite gouache, scanned the painted pages, and arranged the buildings, people, bikes, trees into little happy compositions that feature across art prints, greeting cards, postcards, and a 2020 calendar.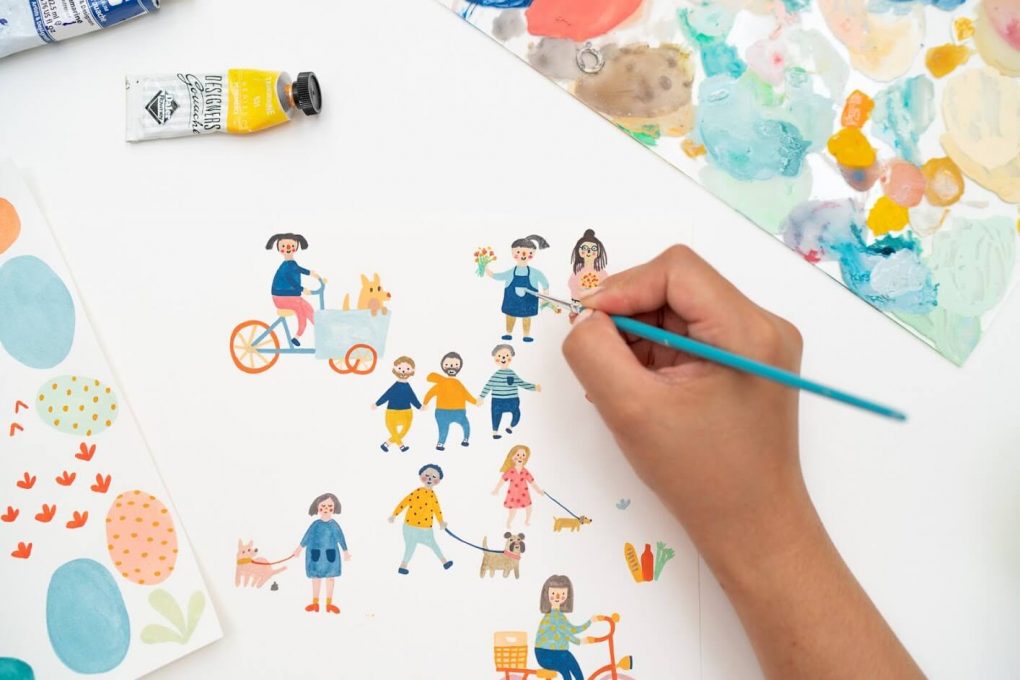 excerpt with Alina Tang about her residency at Plantagedok from an interview at culturetourist.com