---
Stichting Kanaal 10 invites artists of all disciplines to apply for a residency period at Plantage Dok, in the center of Amsterdam in the Netherlands.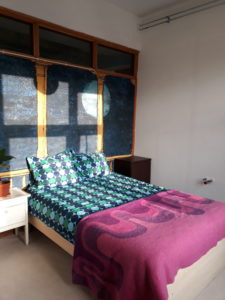 If accepted into the program, the artist gains access a studio space (47 m2) and, in the living group, a small bedroom and living room (12 m2), all spaces are equipped basic utilities (wifi, tables, chairs, refrigerator, heating, water source). There are several shared kitchens and sanitary facilities throughout the building.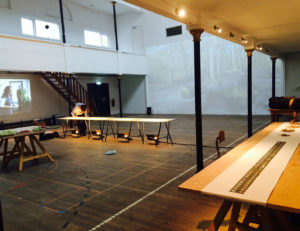 Plantage Dok features a large hall, more commonly known as
Dokzaal
, which is generally rented by external organisations. However, we do encourage the artist-in-resident to use the space if it is empty. The adjoining restaurant is also available for exhibitions and performances.
The studio and apartment cost 750 EUR /month*.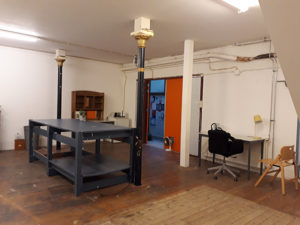 Applications are open for residencies starting after March 2023.
* Price is subject to increase in 2023.
---
---
Previous Residents:
Artist-in-Resident: Sergio Femar

Guest Artist Alina Tang – 2019 – interview
Artist-In-Residency program in 2020 – ON HOLD due to COVID-19 pandemy

Exhibition 'My biggest work' by Joanna Czekaljo
2018
20172016
20152014201320112010200920082007