MOLK NIGHT: Ruisvogel / Pablo Dias / DJ Superinca
26 January @ 8:00 pm

-

11:30 pm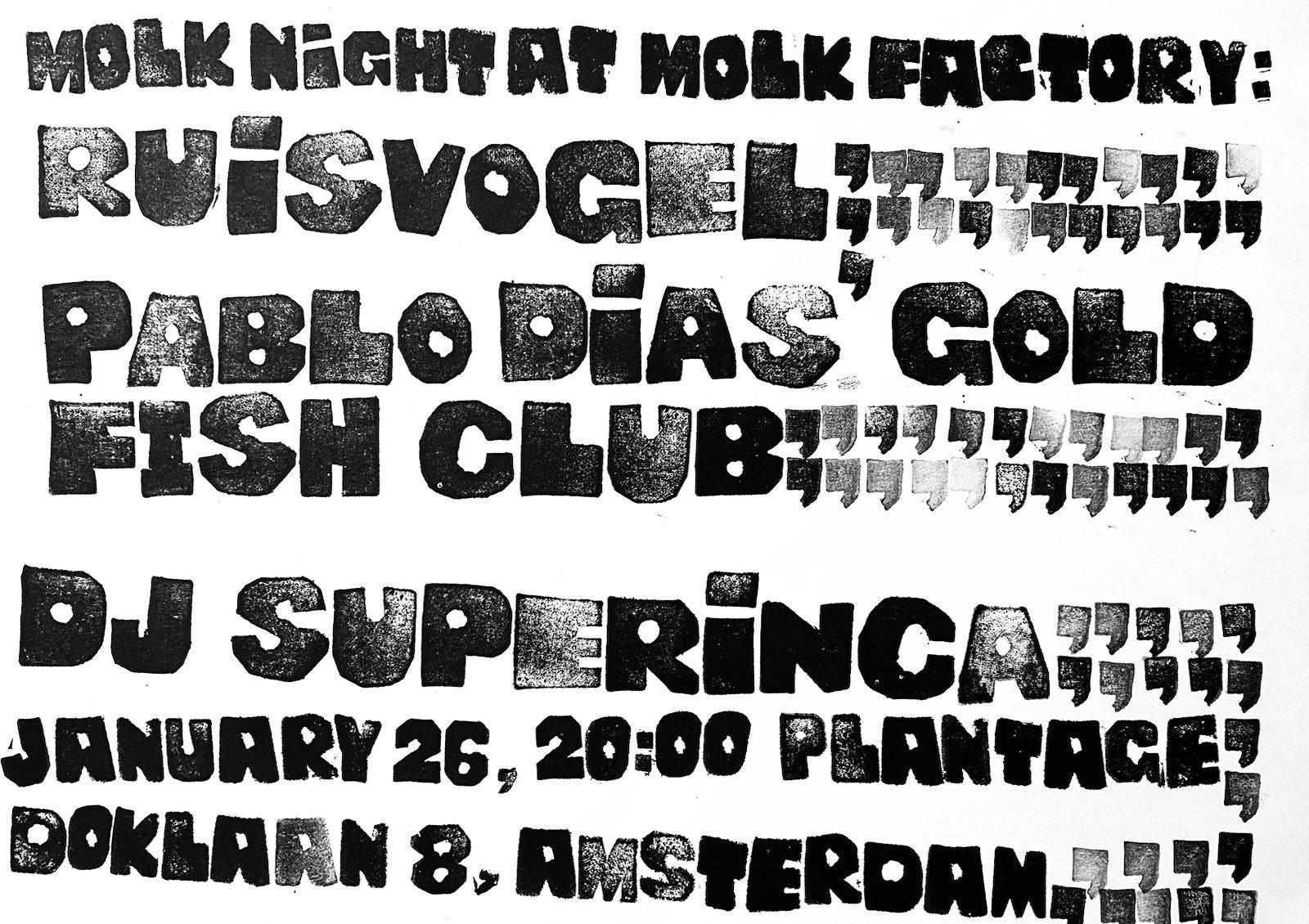 On the 26th of January, the MOLK FACTORY is happy to present these artists: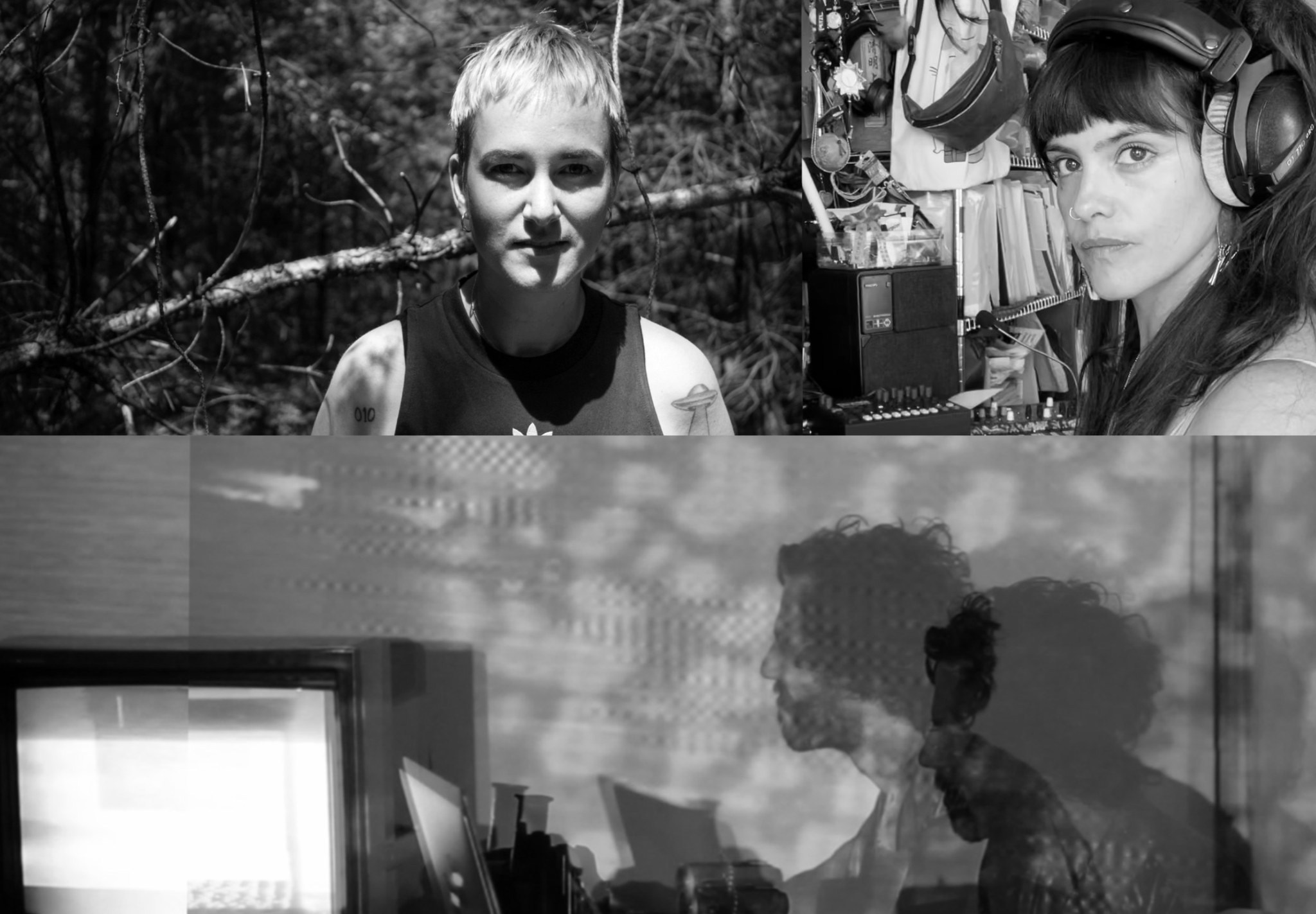 RUISVOGEL
Ruisvogel is the ambient solo project of Rotterdam-based guitarist/vocalist Daanie van den IJssel (Neighbours Burning Neighbours, Volca Nova).
Ruisvogel creates compelling noisy drones and experimental lush soundscapes. They use DIY tapeloops, old tascams, walkmans, synthesizers and samples.
PABLO DIAS
"The Gold Fish Club"
An audiovisual-spatial improvisation laboratory by Pablo Dias where audio and video devices, new and old, professional and amateur, are recombined live in order to generate images and sounds.
Pablo is interested in how these machines work as objects — their materiality, the physicality of their low-resolution signals, how they can be arranged in space, how they invite certain physical interaction.
DJ Superinca
aka Ibelisse Guardia Ferragutti melts, melds and calls upon her roots system, to spin some hot songs. From Latin American experimental to dirty beats, her goal is to sonically collide embodiment and pleasure. Shake the dust off!
//
Molk nights is a monthly event, organised by artists and members of the MOLK Factory. For these nights MOLK collective aims to host space for listening, sharing and celebrating community. We invite a range of various sound artists, conceptual concerts, noise in all forms and are kin to embrace hybrid aspects of performative and visual outputs.