Dok Night Benefit dinner for ELSC
9 November @ 6:00 pm

-

11:00 pm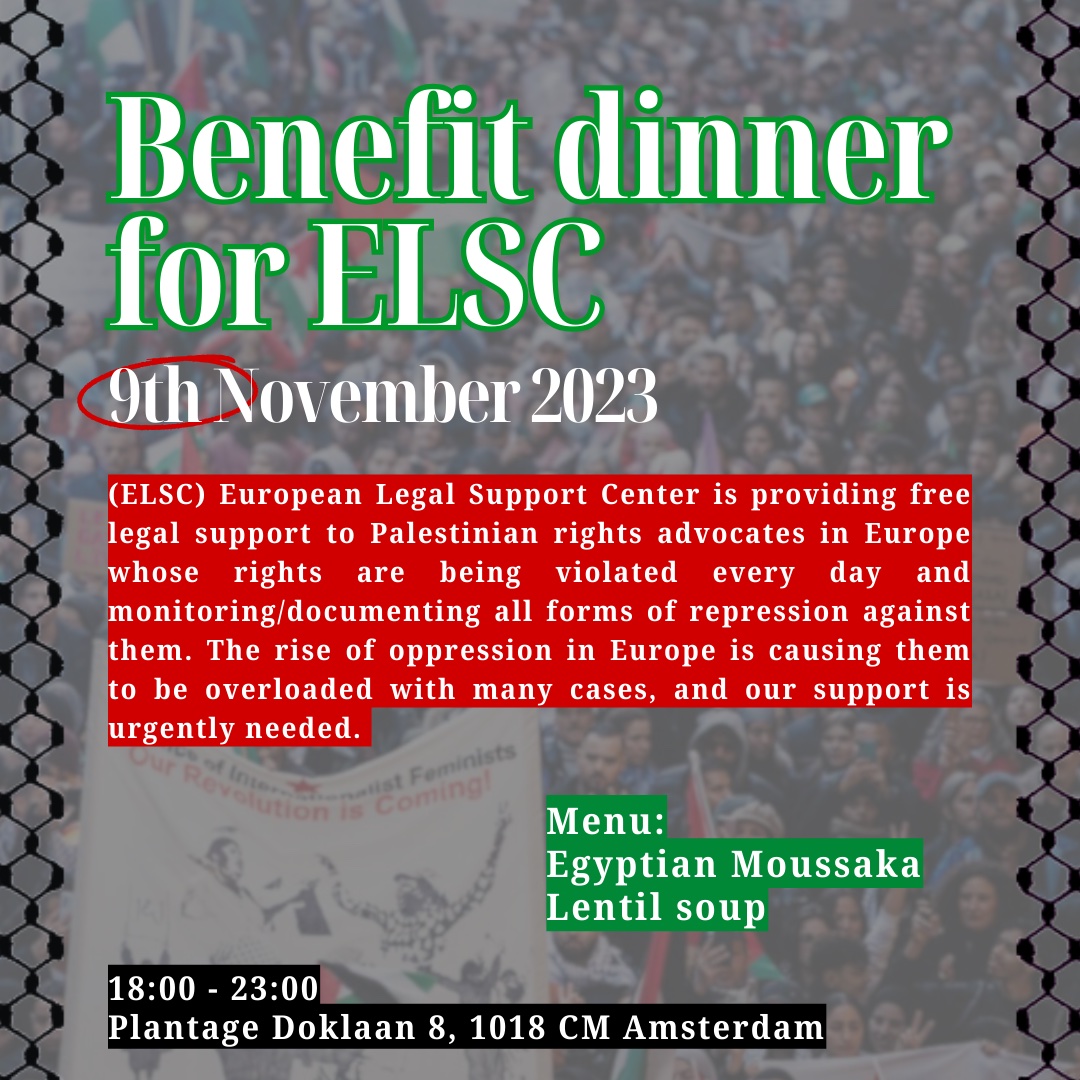 Benefit dinner for ELSC
Thursday night 9th November 2023
The genocide in Gaza is being live-streamed before our eyes while we are witnessing the imperialist forces (USA, UK, EUROPE) not only turning their backs on the Palestinian's lives and rights, but also actively supporting the criminal actions of Israel.
Furthermore, they are systematically pushing the silencing and persecution of Palestinian voices, solidarity and activism on their territories. Demonstrations are getting banned and hundreds of protesters are being arrested in Germany, France and other countries just for calling to stop the genocide and putting an end to the atrocious crimes of the settler apartheid state.
(ELSC) European Legal Support Center is providing free legal support to Palestinian rights advocates in Europe whose rights are being violated every day and monitoring/documenting all forms of repression against them. The rise of oppression in Europe is causing them to be overloaded with many cases, and our support is urgently needed.
Dinner made by Mody (@mahmmoudie )
– Egyptian Moussaka
– Lentil soup
> Please bring cash for the food, atm nearby!. All the profit will be donated to (ELSC)
Location: Plantage Doklaan 8, 1018 CM Amsterdam. Share and looking forward to seeing you Thursday.
"Justice for Palestine: we will not be deterred nor silenced"