Dok Night | Smirk & Dishes
5 October @ 6:00 pm

-

11:00 pm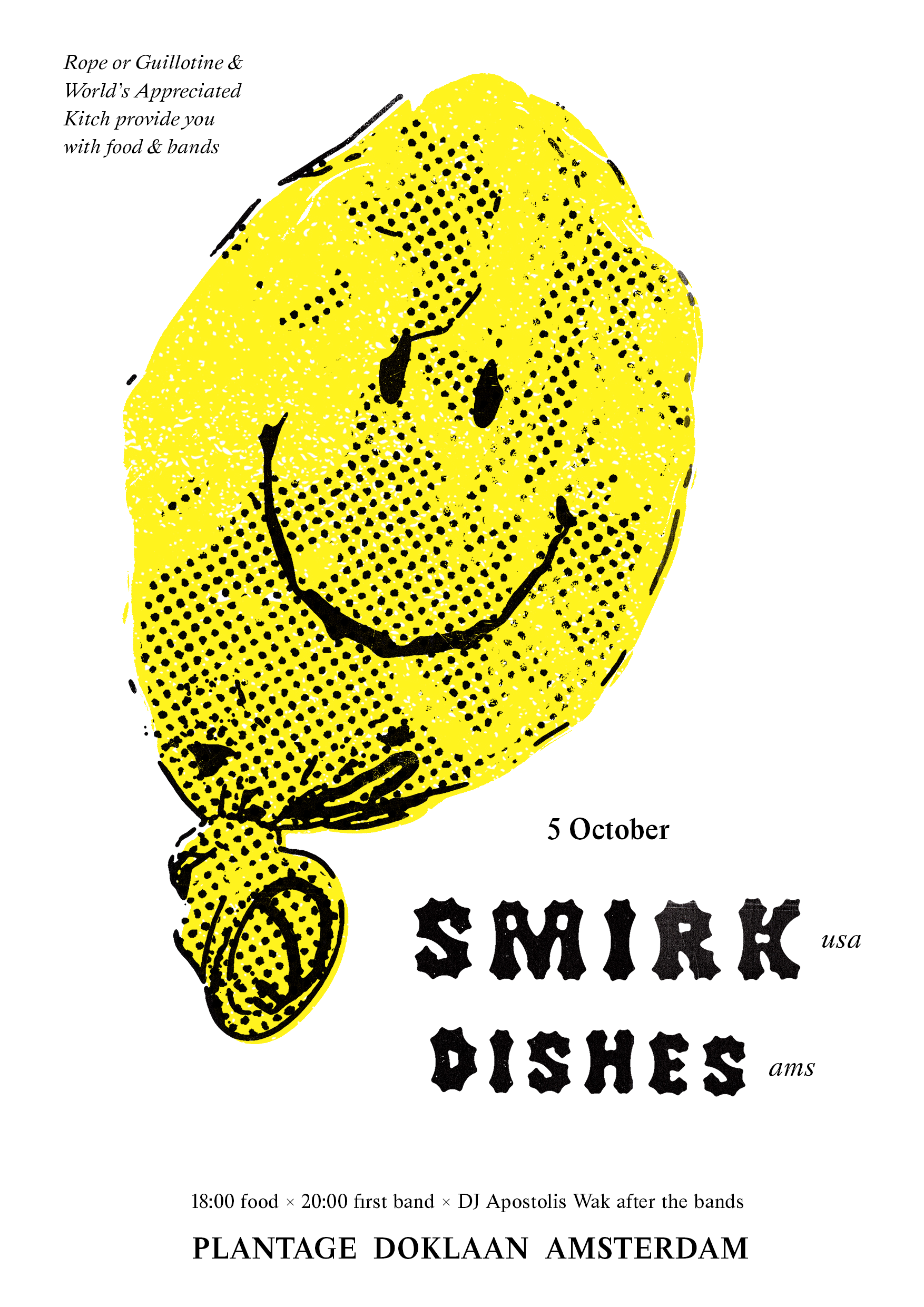 Rope or Guillotine & World's Appreciated Kitsch provide you with food & bands!
18:00 Vegan Food

***
20:o0 First band
SMIRK (Los Angeles, California, USA)
As the Decline of Western Civilization comes into full focus, our ears turn once again to Los Angeles. The first proper full length from Smirk could very well be the soundtrack to a Decline pt. IV, with tracks like "Living in Hell" and "Hopeless" delivered for a whole new generation of latchkey kids.
But if you're wondering where the magic is – let's start with pure, quality songwriting. Vicario and his revolving cast of Smirk players have really done it this time. It's punk, California, paranoia, guitars, rhythm, and a sense of humor-slash-purpose joining forces to combat reality in the truest sense.
https://smirk1.bandcamp.com
DISHES (Amsterdam & Leiden, Netherlands)
Amsterdam and Leiden based band. Doing dishes playing punk.
If you are fan of catchy melodic punk rock songs, with a good dose of social criticism thrown in the mix, then this is for you!
https://dishes.bandcamp.com
+ DJ set by Apostolis Wak after the bands