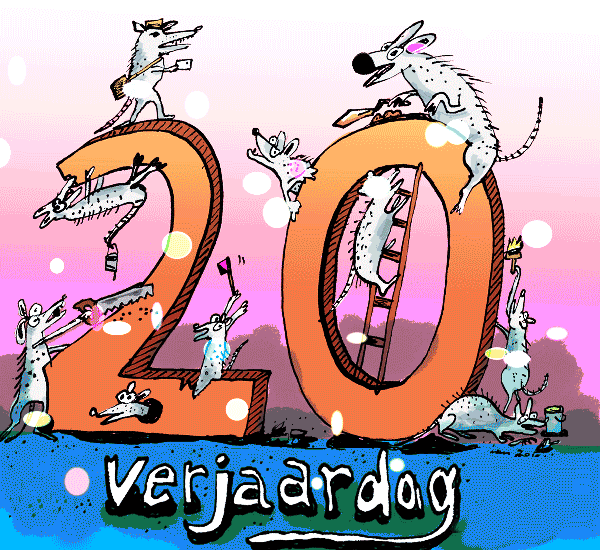 [for english read below]
FEEST: 20 JAAR PLANTAGE DOK
Zaterdag 21 April
Publiek programma vanaf 20:00
Muziek & Kunst
Omdat Plantage Doklaan 8-12 in haar huidige vorm 20 jaar bestaat is het f e e s t ! We vieren dit in de Dokzaal met onder andere bands als La Banda Fantastica & Hoempa Trash, acts van Hair Brain, Olifant Takeover en de Buikdanslijn. De kunstenaars studios zijn open en in Dokhuis Galerie opent de tentoonstelling '20 jaar Plantage Dok'. Houd voor de volledige line-up de website in de gaten.
Plantage Doklaan 8-12
Entree: Donatie
TENTOONSTELLING: 20 JAAR PLANTAGE DOK
Opening event: Zaterdag 21 april om 20.00
Een tentoonstelling met foto's, materiaal en documentatie van het pand en haar verleden, samen met werken en bijdragen van de huidige kunstenaars en gebruikers. Een eclectische mix van de rijke geschiedenis van het pand [kerk, school, kraakpand] als ook van de mensen; kunstenaars, muzikanten, architecten, activisten, vakmensen, performers.
OPEN van 21 april tot 31 mei
ma 18.30–21.30 / di 16.00-17.00 / wo 18.30–21.30 / do 19.00–23.00
PARTY: 20 YEARS PLANTAGE DOK
Saturday April 21st
Public program from 08:00 pm
Muziek & Kunst
Because Plantage Doklaan 8-12 exists for 20 years we p a r t y ! We celebrate in de Dokzaal with live acts as La Banda Fantastica & Hoempa Trash, Hair Brain, Olifant Takeover en the Buikdanslijn. The artist studios are open and in de Dokhuis Galerie you can visit the exhibition '20 years Plantage Dok'. Check the website later for the complete line-up.
Plantage Doklaan 8-12
Entrance: Donation
EXHIBITION: 20 YEARS PLANTAGEDOK
Opening event: Saturday April 21st at 08:00 pm
On the occasion of the 20 YEARS there is an exhibition with photographs, materials and documentation from the building and it's past as well as works and contributions from the current artists and users. An eclectic mix of the rich history of the building [church/ school/ squat] and the people; artists, musicians, architects, activists, crafts people, performers.
OPEN from April 21st till May 31th
Mon 06:30-09:30 pm / Tue 04:00-05:00 pm / Wed 06:30-08:30 pm / Thu 07:00–11:00 pm