Filmavond, films for those who care | Blue Collar
21 April @ 8:30 pm

-

10:30 pm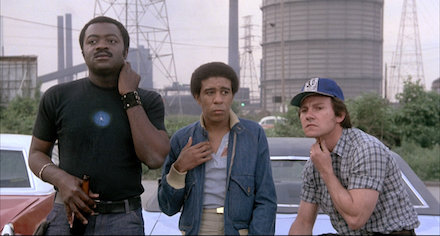 SYMBIOPSYCHOTAXICINEMA
Films for Those Who Care
Presented by Jeffrey Badcock
A series of socially engaged movies, screened once a month on Thursdays. Touching on such hot topics as immigration, homelessness, racism, education, radical gender propositions, the pandemic and gentrification, these films not only explore visionary politics, but are also chosen to stir our imagination and creativity. The essence of cinema is the collective experience, and these screenings are aimed at creating intimate communities again in an increasingly hectic and fragmented world.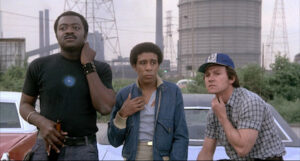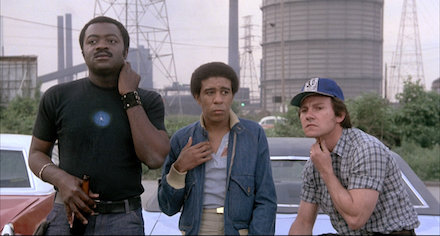 BLUE COLLAR   1978
Directed by Paul Schrader
114 minutes
In English with English subtitles
Damn, they don't make films like this anymore, that's for sure! After Paul Schrader wrote loads of screenplays for other directors like Martin Scorsese (Taxi Driver) he decided to direct one of his own scripts himself. His choice was this one, BLUE COLLAR…. and so with a great cast including Richard Pryor, Harvey Keitel (Bad Lieutenant), and Yaphet Koto (Alien) and a volatile script, he created this explosive gem of a film which is one of the most underrated films from the 70s.
The film is about three drinking buddies who all work in a Detroit car factory. Pissed off about their worker's union which they feel never does anything for them, one night they decide to rob the union's safe. That's the set-up for a film that hooks you in right from the great opening credit sequence and doesn't let go until the final freeze-frame. This hilarious and tragic film was one of the last films made in Hollywood that depicted the reality of everyday people without all of the gloss, make-up and special effects.
Blue Collar has had a huge impact upon other filmmakers, but has been rarely screened in cinemas since it was made. For example, the whole interracial interaction between black and white people in this film seems to have been directly ripped off by Tarantino as a standard template for films like Pulp Fiction. And by the way, as if all that wasn't enough, it also has a brilliant soundtrack featuring Captain Beefheart and Howlin' Wolf. It's still relevant and powerful thirty years after it was made….a lost masterpiece of engaged cinema. A dynamite film with riveting plot…. it's a rare screening and it's for free… what more could you ask for?
This will be a high-definition screening.
Free screening.