Dokhuis Galerie presents: ADM Night
31 August 2017 @ 7:00 pm

-

11:30 pm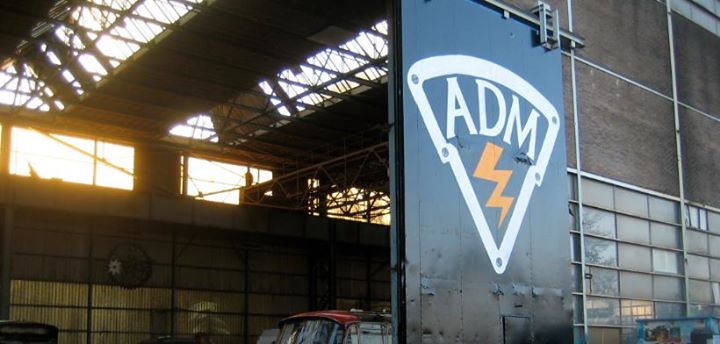 ! We ARE ADM !
Dokhuis Galerie will be hosting a benefit for our good friends of ADM, Amsterdam's free space of the west harbour. As you may or may not know, they have been battling court cases for years with small victories along the way, yet remain under the constant threat of eviction, with a miserable outcome predicted for the end of 2017 (read latest article in Dutch for more information: https://www.trouw.nl/samenleving/gewoon-nog-circus-op-gekraakt-adm-terrein~a2904086/)
Dokhuis Galerie is in full support of ADM and their plight for an eco-friendly, self-sufficiant, creative, loving atmosphere… And to celebrate Dokhuis will bring ADM to the city center for a night of short films, acoustic music, delicious vegan food, a screenprinting station (get the ADM logo printed on your stuff!) and even a photo booth will be available, to make the memory last forever 🙂
DJ Suwanna Wacky will spin wierd and wonderful records to close the night.
Come and support the continuation of beautiful ADM !!
The Best Vegan Food in Town is served at 19:00
Soup €2 / Meal €6.
Arrive on time and guarantee yourself a plate !
For reservations send a text message to 0613080119
Performances start around 20:30.
See you there, kind folks!
——–
To read more about ADM, please visit:
https://adm.amsterdam/
…or facebook:
http://www.facebook.com/adm.amsterdam