Dok Night | Muziekavond in de kelder
14 September @ 6:00 pm

-

11:00 pm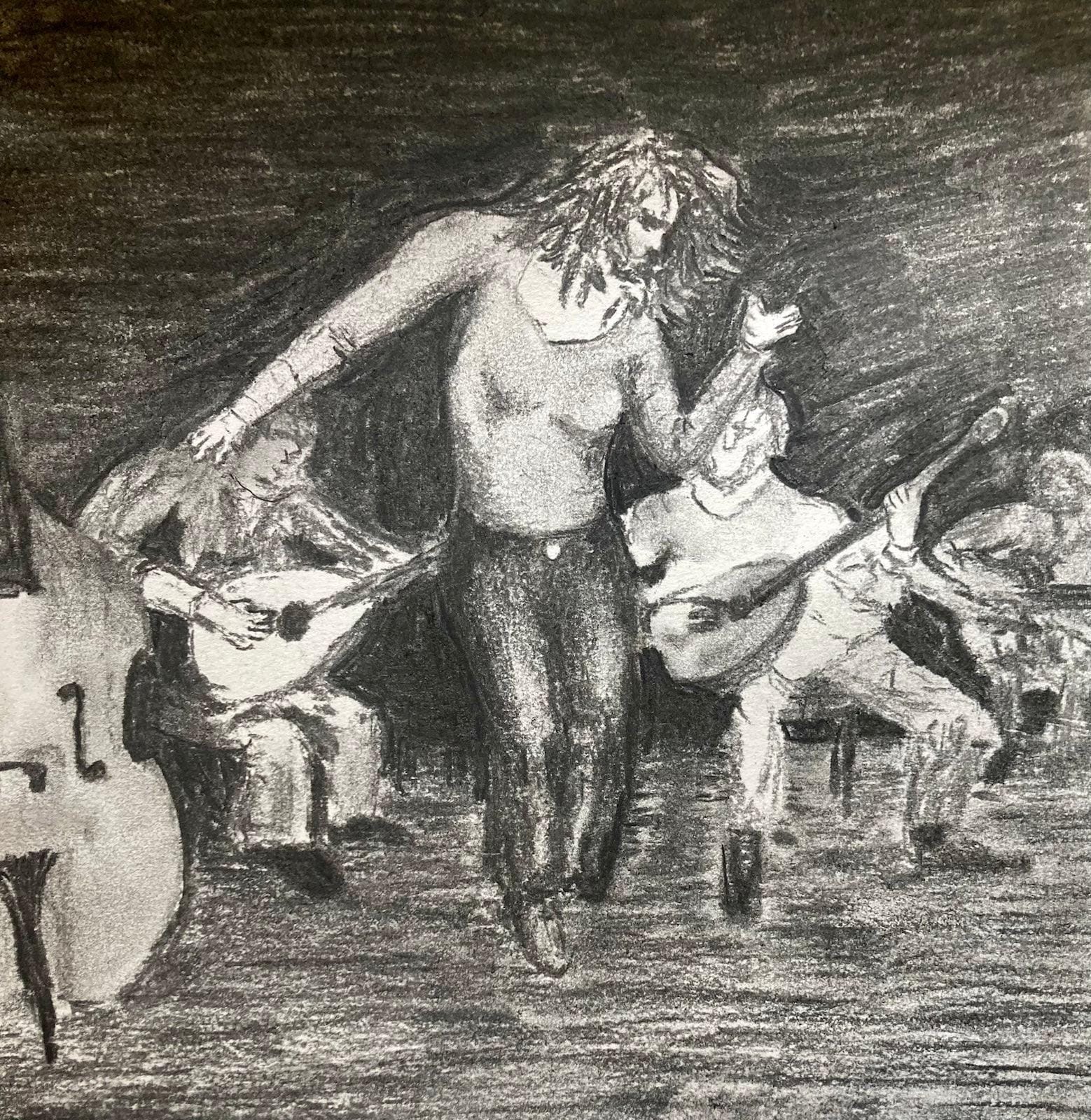 18:00 Vegan Food

***
19:30 Muziekavond in de Dokhuiskelder
Intiem en intimiderend. Een ontmoetingsstek voor muzikanten en een ontsmettingsplek voor doorgedragen zielen. Aan tafel na het eten, op het podium en in je hoofd.
Met
Cocada (Braziliaanse Coco de Roda)
Cocada started as a group of friends that came together to play and
dance coco de roda, a beautiful folkloric tradition from the sunny
Northeast region of Brazil. Coco de roda is an Afro-Indigenous-Brazilian
tradition, rich cultural expression that shares stories of joy and
ancestrality. We celebrate our Brazilian roots, our plural community,
and the love we share for coco.
&
Smyrneika/Rebetika door Méla en Johannes
"Méla (voice) and Johannes (lavta/bouzouki) met in Music Village, Agios Lavrentios in the summer of 2022 and started playing Rebetika and Smyrneika, which they both love deeply. We welcome oloi rebetes tou ntounia/όλοι ρεμπέτεσ του ντουνιά to join us!"
&
Exhibition of drawings by Gabriël van Hoften 'Silent Screamers'